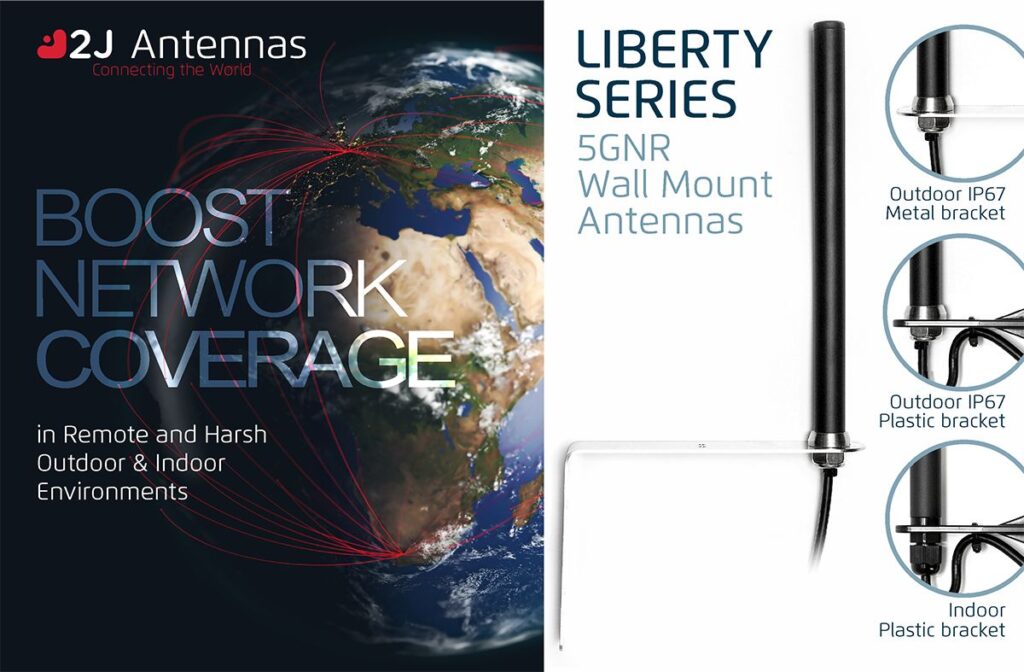 Introducing the latest 2J Liberty 5GNR wall mount antenna series, designed to boost outdoor or indoor cellular coverage in remote and harsh environments.
The ultra wideband, IP67 certified 5GNR antenna provides durability, high performance and superior quality in challenging environments, operating within sub-6 GHz cellular bands (617-5925 MHz frequency range). This wideband antenna is fully 4G LTE backwards compatible with existing networks and is tuned for devices that operate on 5G NR, 4G LTE, FirstNet, CBRS, LPWA, CAT-X -Mx, CAT-NBx, NB-IoT, 3G and 2G standards.
The Liberty series is the #1 choice for the next generation of devices by offering backward compatibility with existing technologies reducing overall implementation costs for providers and manufacturers.
View the 2J Liberty 5GNR Antenna series below, offering an omni-directional radiation pattern giving it a 360-degree uninterrupted signal quality, a stable 5GNR peak gain of ~4.0 dBi and a maximum efficiency of up to ~66.6% (above the industry standard).
---
Ideal applications:
---
---
---
---
---
---