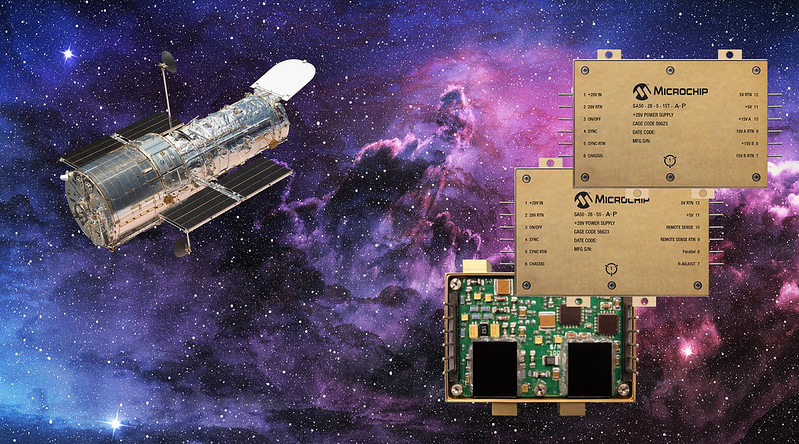 The Microchip SA50-28 family is the space industry's only standard, non-hybrid space-grade power converters – it now includes 28 Volt (V)-input, 50-watt (W) radiation-tolerant options.

Traditional hybrid-style power converters may have a limit on non-standard voltages and functions, creating complex challenge for space system designers; however, these have been eliminated by Microchip's discrete-component-based, space-grade DC-DC power converter family – which are much more flexible and customisable – greatly simplifying and accelerating system development compared to alternative space-grade power converters. It's the industry's only off-the-shelf 28V-input, radiation-tolerant power converter with surface-mount construction and non-hybrid assembly processes.
Microchip's comprehensive SA50-28 line is a 20V- to 40V-input, 50W family with nine standard outputs of 3.3V, 5V, 12V, 15V and 28V in single- and triple-output configurations. The devices can be tailored to a system's exact power needs quickly with minimal additional costs as compared to hybrid-style power converter products. Other features include high efficiency, low output noise, output inhibit control, overcurrent protection, external synchronisation, and full-rated power operation through −55°C to +85°C with linear derating to +125°C.
These space-grade products that have join the rad-hard SA50-120 power converter family (introduced in February 2021) now reduce risk and development time for qualified space systems by allowing designers to start with proven commercially available off-the-shelf technology in ceramic or plastic packages and quickly scaling up development using lower screening levels than traditional Qualified Manufacturers List (QML) requirements.