Introducing the new EFR32BG22 (BG22) from Silicon Labs: secure Bluetooth 5.2 System-on-Chip for High-Volume IoT Products.
The SiLabs BG22 is a versatile single-chip solution for Bluetooth® Low Energy (LE), Bluetooth Mesh, and Direction Finding with sub-meter accuracy.
The industry-leading energy efficient BG22 is ideal for devices in Consumers, Smart Homes, Commercial, and/or Industrial IoT (IIoT) applications, and can extend coin cell battery life beyond 5 years.
SiLabs designed the high-performance BG22 SoCs to meet the unique requirements of high-volume, battery-powdered Bluetooth products, featuring ultra-low transmit and receive power, and a low-power M33 core.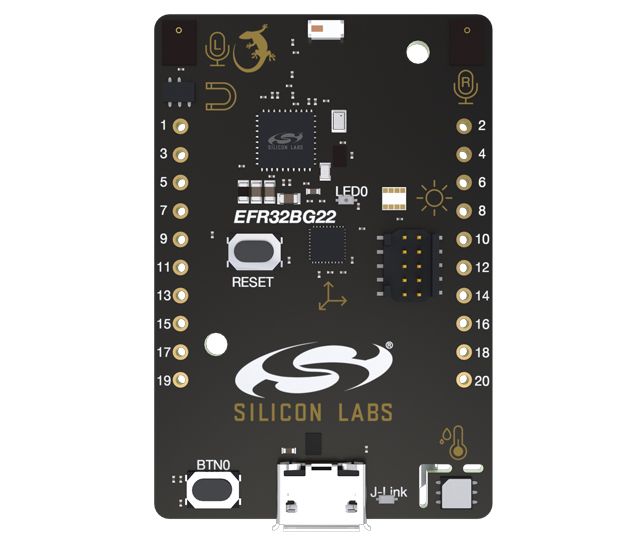 Key features:
32-bit ARM® Cortex®-M33 core with 76.8MHz maximum operating frequency
Up to 512 kB of flash and 32 kB of RAM
Energy-efficient radio core with low activeand sleep currents
Bluetooth 5.2 Direction Finding
Integrated PA with up to 6 dBm (2.4 GHz)TX power
Secure Boot with Root of Trust andSecure Loader (RTSL)
Silicon Labs are hosting a FREE virtual, hands-on workshop to develop a secure IoT device using the Thunderboard kit.
Click here to find out more and get your free kit to follow along with.
For more information, please contact us using the form below: