Kodenshi Corp. boasts a complete line-up of photointerrupter products – a wide variety of types are provided, including ordinary transmitting and reflecting photointerruptors, and a separated type in which the light emitting side is separated from the photo detector side.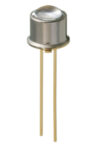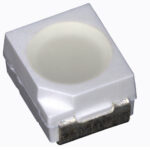 Kodenshi also provides a range of white, colour and RGB LEDs in smt, lamp and COB module formats.
Kodenshi has recently developed and started selling emitter and receiver integrated type encoders which output UVW phases signals for motor drive, incremental signal AB phases and origin detection signal Z phase.