ESPROS Photonics is a world-class foundry, product, and technology solution provider for optoelectronics manufacturers, imager designers, and researchers.
ESPROS offers the only non-captive high performance CMOS process with optical frontend worldwide. ESPROS is a fully developed IC design and production company with more than 50 employees working in their Swiss headquarters plus 10 highly qualified IC design specialists in a dedicated design center in China.
ESPROS Photonics enables Range Finding solutions based on the principle of Time of Flight (TOF). The solutions excel in applications requiring ranging distances from approximately 20 cm to 10 m.
The company offers a range of TOF Imager Chips and Modules. Their unique technology offers both photonics and mixed signal circuitry on one chip, giving outstanding optical detector performance.

Time Of Flight Imager Chips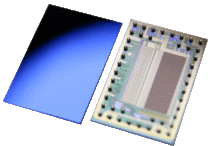 Products include the epc611 8×8 pixel, epc635 160×60 pixel and epc660 320×240 pixel chips. Each is a general-purpose, monolithic, fully integrated photoelectric CMOS device for optical distance measurements and object detection, with a working principle based on 3D TOF measurement.
Time Of Flight Sensor Modules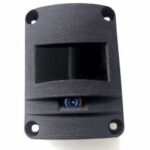 Espros offers a range of miniaturised and cost optimised 3D modules and 3D cameras based on their proprietary time-of-flight technology. Some products are able to work in full sunlight.