IR LEDs are typically classified as either high power or low power.
We also supply IR sources.
---
Industrial High Power IR LEDs
Typical applications for high power IR LEDs include CCTV, surveillance systems, machine vision, night vision, license plate scanning and automotive sensing. Ushio offers high power devices in SMBB TOP LED, EDC, STEM and TO66 STEM options. Contact us with your preferred wavelength/package type and we can help you to identify a suitable product for your application.
---
Industrial Low Power IR LEDs
An infrared LED is often used together with an IR detector to form a sensing system. Wavelengths are offered from 770nm to 950nm, and a variety of package types and power levels are available. 940nm LEDs are perhaps the most widely used.
Typical applications for IR LEDs include telecommunications, night vision, thermal imaging, smoke detection, target acquisition, surveillance, remote control, astronomy, environmental monitoring, spectroscopy, and scientific and medical instrumentation. machine vision, number plate scanning, automotive sensing.
---
IR Sources
High emissivity, high reliability and low power consumption are key requirements when specifying an IR source for compact IR gas detection modules and portable gas sensing applications. Axetris IR sources are micro-machined, electrically modulated thermal infrared emitters featuring black body radiation characteristics, low power consumption, high emissivity and a long lifetime.
The EMIRS 50 is the miniature IR emitter from Axetris, with an emitting area of 0.8 x 0.8 mm2. The small size of the emitting chip, combined with an efficient design, offers excellent modulation depth; this enables gas detection system designers to choose an emitter modulation frequency to optimize the signal-to-noise (S/N) ratio required to achieve the target gas detection limit. This infrared source is ideal for portable gas sensing applications.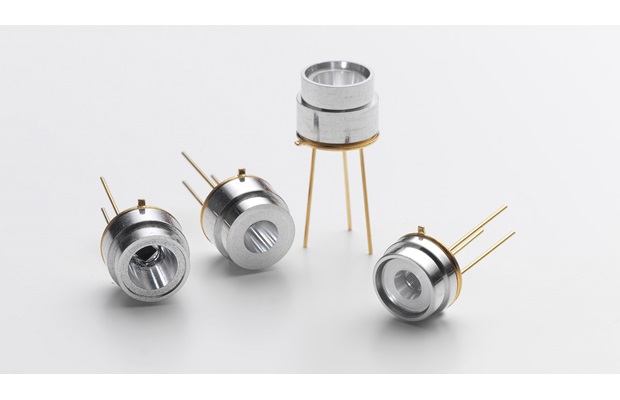 ---
« Back to Optoelectronics