---
Industrial UVA LEDs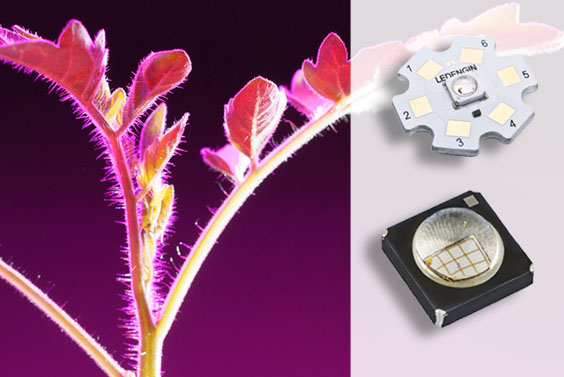 With the number and variety of applications for ultraviolet (UV) light sources growing steadily, the UV LED is proving to be a serious contender for providing various intensities of UV light at reduced power consumption compared with traditional technologies.
Industrial UVA LEDs can be used for UV curing applications – high-power UV LED lamps are particularly useful in materials curing, with applications ranging from dentistry to electronics assembly and potting.
Ushio offers the Epitex range of UVA LEDs including high power UVA LED lamps mounted on a lead frame with a clear Silicon lens, UV surface mount TOP LED and high power TOP LED, high power UV LED arrays and high power UV illuminators.
LED Engin is a specialist manufacturer of LED components and light source modules that are ultra-compact yet ultra-bright. LED products (capable of emitting 2,000+ lumens) have enabled many unique emerging technologies, as high intensity, durable light sources replace legacy light sources.
---
UVC LEDs
for OEM Applications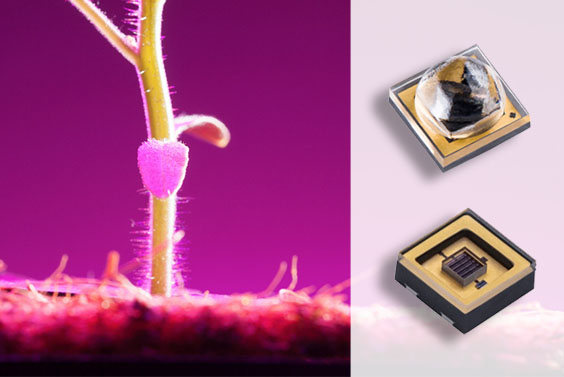 Certain wavelengths of UVC can be used for air and surface disinfection to help combat airborne and waterborne diseases. The latest generation of UVC LEDs from Luminus Devices offers market leading performance at a price point which is ideal for portable or consumer applications, where long life and high reliability matter.
Luminus UVC LEDs offer an extensive range of power, wavelength and package options designed for applications such as sterilization of medical devices and surface disinfection. The 275-285 nm LEDs range in power outputs from 3 mW to 100 mW.
The high performance Optan UVC LED range from Crystal IS offers the highest light output and the longest lifetimes of any UVC LED. Available in wavelengths from 250nm – 280nm, Optan is ideal for environmental monitoring and many life science applications and is a perfect light source for spectroscopy – the excellent spectral quality of the LEDs maximizes measurement accuracy and sensitivity in absorption and fluorescence spectroscopy
LED Instrument manufacturers can leverage LED benefits and lower system costs by replacing UV lamps with UVC LEDs. The advantages of UVC LEDs in analytical instruments include small footprint, lower system cost and lower cost of ownership. Continuous real-time monitoring is enabled by long product life and duty cycle use. Higher sensitivity and lower noise result in better information.
---